A better way to learn about Mental Health and Addictions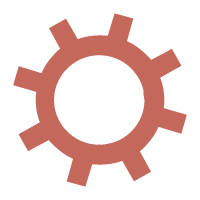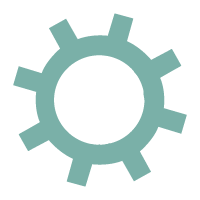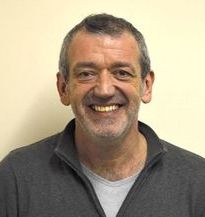 Bill, our Australian trained Psychologist has over 20 years experience working within the drug, alcohol and mental health sectors. He is a registered NLP Practitioner and is lectures at the University of Worcester on a variety of degree courses including Criminology, Social Welfare and Psychology. He delivers supervision and professional and practice development days for the Worcestershire prison services. Bill spent his years in Australia working as a senior psychologist in the prison services, community mental health teams and youth services.  He also worked in remote aboriginal  communities and has considerable court room experience as a psychologist. He has also featured on ABC Radio as an expert speaker about youth issues and provided advice for professionals in fostering and adoption organisations. Bill has extensive experience of dual diagnosis and complex mental health needs having worked as clinical coordinator of a multi disciplinary team for many years. Since arriving in England, Bill has specialised in substance misuse and mental health treatment and training. You'll find that Bills style of training is very interactive, inclusive and fun.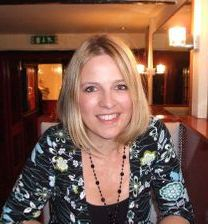 Jo has a BA Hons in Psychology and Criminology, a Postgraduate qualification in Social Care and is a Clinical Hypnotherapist and NLP Practitioner, she has been working in the drug and alcohol field for over 15 years, working with service users and alongside other professionals in the community and within the prison setting in both adult and young persons teams. She also has experience in working in a care setting and with end of life clients. Jo is passionate about working alongside schools to help educate our younger members of society about substances with a focus on 'legal highs'.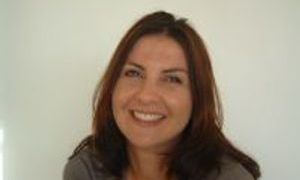 Under the broad goal of wanting to save the world, Ingrid completed her BA in Sociology whilst working for the New Zealand Police. She then spent many years working nationally to deliver business leadership training into some of New Zealand's largest retailers. Focusing on unleashing the potential of individuals, training included a range of self-leadership and team leadership topics. During this period Ingrid also completed a certificate in adult education.
Maintaining her broader goal of world salvation but realising New Zealand wasn't the centre of the universe, Ingrid moved from the antipodes to the UK in 2010. Since doing so, as well as gaining Qualified Teacher Status and teaching for several years Ingrid has fostered for six years through an independent fostering organisation and a local authority. She has also co-facilitated some Skills to Foster courses for prospective foster carers.
Having developed a commitment to preventing and minimising the impact of domestic violence and neglect at an individual and societal level in her early working life, Ingrid is somewhat zealous about attachment theory and practice as a way to understand and assist those affected by these issues. Dovetailing with this she has a commitment to ensuring those supporting young people with attachment difficulties are also well supported to do so.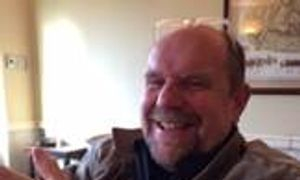 Richard graduated from the Northern Guild for Psychotherapy in 1986 and is accredited by the UKATC. He has taught on two BACP accredited Counselling courses, and currently teaches at Warwick University on their Counselling and Psychotherapy Diploma course. Richard has worked in the substance misuse field for 25 years in both community and residential settings; previously the service manager for one of the treatment services in Worcestershire. An accredited coach, his main passion is training and education work. He helped establish a training exchange between the then 'Leningrad' and Manchester – and has published work through the Health Education Authority and the British Association of Counselling and Psychotherapy.  Richard lives in Worcestershire with his family, fractious cat and ever-energetic collie dog.
* Training in Mental Health and Substance Misuse
* Training needs analysis & advice
* Clinical supervision
* Consultancy 
       A wide selection of Courses
All of our courses are researched and written in house. Click on the + button beside each course for an overview of the content along with a short descriptive video.
If you don't see a course to meet your needs please get in touch and we are happy to offer Bespoke courses.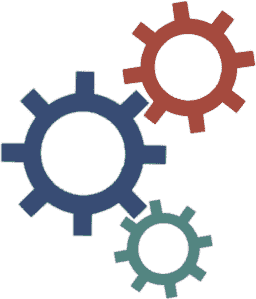 Introduction to EFT (tapping therapy) ½ day training
Understand and practice the basics of tapping techniques to help people overcome their anxiety.
Mindfulness – Awareness and Practice
Mindfulness is the psychological process of bringing one's attention to the internal and external experiences occurring in the present moment, which can be developed through the practice of meditation and other training. It has been described as a practice that stands in contrast to a strategy of avoidance of emotion on the one hand and to the strategy of emotional over engagement on the other.
By the end of this one day course, participants will be able to:
B

e

 

f

a

miliar with the history and meaning of mindfulness

 as it has been translated from its Buddhist traditions into a Western understanding and practice

Be aware of the uses of mindfulness practice and some of the psychological therapies which incorporate mindfulness techniques
Practice some common and effective mindfulness techniques and be able to use these in their personal and professional lives
Understand the links between mindfulness practice and improved emotional and cognitive well being
Appreciate the diversity and range of mindfulness techniques and that individuals will differ in their preferences: some will find quiet, reflective techniques effective whereas others may well prefer active and guided mindfulness exercises
Cognitive Behaviour Therapy
CBT examines how a person can develop patterns of thinking about themselves, others and the world and how this can contribute to getting stuck in repeating patterns of behaviour. This course provides insight into how, by changing our thinking, we can live more fulfilling and autonomous lives. It explains the key principles of CBT and their practical applications, examines patterns of thinking and identifies undermining cognitions and helps to develop respectful challenging skills to develop new patterns of thinking
Acceptance and Commitment Therapy (a great follow on from CBT)
The fastest growing preferred therapy since CBT coming out of Australia, sometimes described as the '3rd wave' in Behavioural Psychology it provides a synthesis of valued concepts and practices from a range of established therapies. ACT provides a framework for exploring the complex relationship we have with…ourselves, understanding our core values and how these might be compromised by our life experiences and what we are 'taught' to think. It will explore the concept of 'cognitive fusion', look at how we avoid experiences which maintains a predictable and habitual response to challenging events in our lives. To explore and become familiar with the 6 core principles of ACT.
Introduction to Dialectic Behaviour Therapy (DBT)
This is for professionals and others who wish to improve their skills and confidence in meeting the needs of people who experience emotions very intensely.
DBT, first published in 1993 by Marsha Linehan, an American Psychologist, is a talking therapy which is mainly used to treat problems associated with Borderline Personality Disorder. It is based on Cognitive Behavioural Therapy (CBT) but modified specifically to deal with intensely distressing behaviours and emotions such as: repeated self-harming; suicide attempts; use of drug and alcohol to control painful emotions; eating problems and chronic difficulty in relationships. Why was DBT developed? What is the difference between DBT and CBT? The fundamental assumptions of DBT. Explaining Borderline Personality Disorder. How does DBT work and why? Projective identification, splitting and worker burn out. What are the techniques involved in using the DBT approach? What role does mindfulness play in this therapy? Does it work?
Supervision Skills – Reflective Listening & Effective Communication
This course is for anyone who wishes to enhance their communication skills in the work place. Informed by the principles of Neuro Linguistic Programming and Motivational Interviewing, the course elucidates the importance of reflective listening from a neurological perspective. The process of being heard and understood is an essential step in moving from an emotive and reactive stance (Sympathetic Nervous System) to an objective position which allows for rational decision making and committed actions (Parasympathetic Nervous System). From this understanding, we then explore different approaches to supervision within the workplace, and how to effectively differentiate between clinical and managerial supervision. The facilitator is an experienced psychologist with many years' experience in management and supervision training and practise.
Effective Group Facilitation Skills & Public Speaking
Public speaking is often rated as one of the most avoided and feared experiences of people's lives. To facilitate a group and speak in public may also prove to be one of the most rewarding activities when one develops the skills and confidence to read an audience and drop the pretence and mask of self-conscious professionalism and become a communicator rather than a speaker.
 This course aims to introduce participants to some graded techniques for overcoming anxiety in public speaking, without pushing anyone into a state of anxiety. It will be tailored to the needs of each participant. The course will then focus on some of the important skills associated with efficient and effective group facilitation for managers, leaders, and facilitators. Stress reduction techniques will be experienced and an introduction to the effective use of listening, communication, conflict resolution, and group process will all be canvassed throughout the day.
Schema Therapy
This course is intended as an introductory overview of Schema Therapy for professionals interested in finding out more about this alternative approach to treating people with a personality disorder, substance misuse issues or any chronic mental health condition which has proven resistant to other interventions.
Schema therapy combines theory and techniques from previously existing therapies including Gesalt, CBT, Psychoanlytical and Attachment. 
Counselling Skills for non-counsellors
This course focuses on teaching listening and communication skills for people without official qualifications in counselling who are in a supportive and helping role. It is suitable for support workers, voluntary workers, teachers, nurses, social workers and any other role that involves dealing with people who may be experiencing emotional distress and who need to talk to someone.
The course will present some of the core skills and understandings essential to be of assistance to another. It is presented from a humanist perspective and is informed by the core notion that what people seek most deeply is emotional contact with their fellow human being. The importance of being heard and understood as a pre requisite to emotional healing
Reflective listening fundamentals and skills training
Understanding the development of a negative self-concept that traps people into states of low self-worth and low self-esteem.
Understanding the fundamentals of anxiety and depression
Becoming aware of the key principles of genuineness, empathy and unconditional regard (Rogers Core Conditions) essential for positive experience of counselling
The importance of establishing and maintaining a therapeutic relationship with a thorough understanding of the need for boundaries. What do these look like and what are the risks associated with emotional over involvement in the counselling relationship
Understanding Egan's 3 stage model of Exploration, Understanding and Action.
According to Egan: Helping could be seen as client learning. The outcomes may manifest as changes in cognitions, behaviours or feelings resulting in real gains in managing problem situations and developing opportunities … not just good feelings toward the therapist or enjoying the sessions. Has there been actual change?
Emotional Intelligence & Emotional Resilience
Understanding the meaning and role of emotions in people's lives and how to help people build emotional awareness and control. Specifically we will become familiar with the work of Daniel Goleman which identifies five components of emotional intelligence
Emotional self-awareness
Self-regulation
Motivation
Empathy
Social skills
Participants will then be invited to explore their own experiences of emotional distress and work towards a greater understanding and practise of emotional resilience and self-care. The course is facilitated by an experienced psychologist who will provide practical tips and exercises appropriate for all levels of knowledge and experience. 
Team Building & Away Days
An away day incorporates a range of group exercises and discussions which are aimed at learning something about group process, coping with stress, the importance of communication and humour and feeling comfortable in a group of often disparate and unique individuals. I often deviate from the prepared material depending on the needs and responses of the group. I have never been accused of "death by power point". Essentially I focus on the way that a team communicates, looking at the foundations of prejudicial attitudes and a model of flexible and adaptive interactions (based on a Humanist approach). Understanding stress and how best to alleviate and deal with it is an important part of many of the group exercises incorporated in the day. It all sounds very in depth when I write it, but it is a fun day with lots of laughs and members of the team learning more about each other.  
Introduction To Hypnosis (1 day)
History of Hypnosis
Myths and misconceptions
Rapport building skills
Relaxation and Self Hypnosis
Quick relaxation technique
Betty Erickson Induction
Hypnosis guidelines
Components of basic trance induction
Suggested reading
Introduction to NLP (Neuro-Linguistic Programming) 1 Day
What is NLP
The history of NLP
How to gain rapport easily
Reading non-verbal behaviour
Understanding Eye Accessing Cues
Honing your communication skills to become a better communicator
Drug Awareness inc. Novel Psychoactive Substances
The course will provide you with up-to-date information regarding commonly used drugs, their effects and risks, and provide an opportunity to explore our attitudes towards them and those that use the.  The nature of drug use is changing.  Increasingly, new synthetic substances are replacing the traditional 'organic' drugs, and this training day provides and introduction to what they are and how they work. 
The European Council for the Misuse of Drugs estimate that a new drug is being released 'onto the streets' every week.  Some of these drugs have been abandoned in community medical practice due to their potency.  As pharmacologists learn more about the workings of the nervous system, drugs are now being manufactured to have multiple effects, with a third of users not knowing the effect of the substance they acquire, not trusting the source.  This course examines the know risks associated with these drugs, and the parallel developments of on-line resources.
Alcohol Awareness
The course aims to raise awareness of the effects and consequences of misusing alcohol across various sectors of the public, to examine the impact of alcohol misuse in areas of society and to point to avenues of help and support. Also included in the training is a detailed examination of the psychological effects of alcohol and the physical process of tolerance, dependence and withdrawal.
Foetal Alcohol Spectrum Disorder
FASD is an umbrella term used to describe the range of birth defects (including Foetal Alcohol Syndrome-FAS) which can occur in a child whose mother drinks alcohol during pregnancy.  Currently in the UK, information and resources for supporting children affected by FASD, are limited. This course aims to raise awareness and promote better understanding of FAS/FASD.  It will therefore provide basic advice and knowledge that can be implemented in a professional or voluntary setting.
Teenagers, Mental Health and Substance Use
This course is for interested teenagers or anyone caring for or working with teenagers. It is designed to explore the neurological developments occurring during teenage years and how these will affect personality, risk taking and substance use. With increased understanding of the teenage mind, we then explore the myths, stereotypes and evidence of drug and alcohol use and investigate how best to discuss this often tricky subject, with the aim of assisting young people navigate the dangerous waters of drug exposure and experimentation.
What happens to the brain during teenage years – understanding pruning and personality development? Explanation for the increased emotions, impulses, aggression and instinctive behaviours – understanding the amygdala. The many roles and risks of substance use during these years. Ways of talking about drugs and alcohol that will not encourage use, nor create a barrier to communication. Which current drugs are teenagers most likely to be exposed to and what are the effects … good and bad? Explore the differences between experimentation, problematic use and dependency, physical and psychological.  How to help build a healthy teenage brain and not worry too much.
Working with FASD children
This course is aimed at those who have already completed the FASD Awareness training. It examines in more detail the emotional, cognitive and behavioural challenges faced by those people, young and old, who were exposed to damaging levels of alcohol in the womb. Although each person will be affected differently, there are certain functional difficulties which are more common than others, such as: concepts of time and maths, ability to learn from mistakes, emotional maturity and problems with maintaining friendships, anxiety and depression and significant divergence between comprehension and expression. The aim of this course is to look at current techniques and practises which have proven successful in managing these and other issues. The key understanding from the training is that although much of the functional damage to brain and body may be irreparable, we have an opportunity to provide an environment which fosters the development of healthy self-esteem, meaningful relationships, confidence and quality of life.
The Impact of Substance Misuse on the Family (Hidden Harm)
Developing family relationships are a key component to achieving and sustaining recovery.  However, traditionally services have responded to the substance user in isolation.  This course serves as an introduction to family work, and provides models which can help family members understand the roles they play- which can make problems better or worse.
When a family member develops a substance dependence, the remaining members may adapt by taking new responsibilities, and develop new communication patterns, which, if the alcohol/drug dependent person begins to recover, can create new challenges for the family members to re-configure and/or give up these new roles – which can present a new, often hidden dynamic within the family as a whole.
Self-Harm / Self Injury
The course addresses the reasons why people self-harm or injure. It explores the distinction between self-injury and suicide whilst challenging and developing the participants understanding of the subject. We define self-harm and the role it plays in peoples lives. Develop clarification for developing personal criteria for when self-harm, in the context of substance use, becomes a safeguarding concern. We describe the personal impact upon the practitioner or supporting person in working with self-harm and the method for assisting service users to find alternatives from self-harm and injury.
Attachment Theory, Neuroscience and Parenting
To gain a better understanding of early childhood attachments based on Bowlbys' Attachment Theory. To better understand how these early childhood attachments create a template for all future adult attachments. To gain an understanding of how clients with chronic substance dependency, who are resistant to change, can often be helped by having an understanding of early childhood patterns. To better understand how drugs, from a neuropsychological perspective, are sometimes used counteract these imbalances.
PTSD & Complex Trauma
Anyone working with people who find it difficult to cope with mainstream life, such as those working in homeless settings, substance misuse services, social workers, mental health workers, doctors, nurses and teachers. Also, anyone who has experienced trauma will benefit from a more informed neurological explanation of what has happened to them, what symptoms they may be struggling to understand and how to regain equilibrium and reduce the pain. A basic understanding of the neuroscience of trauma. How does trauma occur and why do people apparently react differently to the same situation? What are the symptoms of trauma? Understanding vicarious trauma. Relationship between trauma and mental health, substance misuse and physical health. Early childhood attachments and trauma.
Flashbacks and re-living trauma. Treatments for trauma. Trauma first aid – how to reduce the impact on an individual after they have experienced a traumatic event.
Understanding Anger and Assertiveness
Often described as a 'negative emotion', this course considers the value and usefulness of anger- if channelled appropriately.  Participants will be encouraged to consider what we have been taught about anger, and how these thoughts can lead to depressive and aggressive patterns of behaviour.  The aims are to be able to identify the differences between feelings, thoughts and behaviours, describe the function of anger as a 'contact' emotion and explore a model which explains the cognitive process through which anger can be denied and/or exaggerated resulting in harmful behaviours directed towards the self or others.
Positive Psychology & Wellbeing
This course introduces participants to the movement of positive psychology as first made popular by Professor Martin Seligman. This relatively new psychological approach focuses on strengths rather than weaknesses and asserts that happiness can be cultivated by identifying and utilising the strengths and personality traits already possessed. The course will describe the fundamentals of positive psychology which attempts to shift the focus of psychology from pathology, victimology and mental illness to positive emotion, virtue and strength.
Working with and understanding Schizophrenia and Psychosis
Hearing voices or feeling paranoid are common experiences which can often be a reaction to trauma, abuse or deprivation. These experiences are often called psychosis or schizophrenia. Up to 10 per cent of the general population hear voices at some point in their life. Many people also have ideas and beliefs that those around them find strange. However only one in 100 people receive a diagnosis of schizophrenia. Our understanding of psychosis has come a long way in the last 20 years.
Definitions of psychosis and schizophrenia
Understanding the other 'mental health' diagnoses that may include psychotic experiences
Becoming familiar with definitions of common terminology such as hallucinations, delusions, psychosis
Examining recent research into the genetic, environmental, developmental and social variables which are thought to contribute to the onset of psychosis.
How best to engage with someone who is experiencing delusions or hallucination
Who can be affected – prevalence studies
Treatment options and focus has changed over the past 20 years. It is becoming more acceptable that trauma has a strong link to many psychotic reactions, but not all. Causation is thought to have multiple contributing factors which will be explained and explored throughout the day.
Finally we will explore some of the treatment regimes, from drugs to talking therapies.
COURSE TITLE

DATES

Coping with and understanding Grief & Loss

 

21.01.20

Neurodiversity inc.

ADHD, Dyslexia and Dyspraxia

 

14.02.20

ACEs – Adverse Childhood Experiences

 

10.03.20

Teenagers, Mental Health & Drug Use

 

28.04.20

Autism Awareness

10.06.20

Dealing with workplace stress

10.07.20

Counselling Skills for non counsellors

 

12.08.20

Dialectic Behaviour Therapy

11.09.20

Neurodiversity inc.

ADHD, Dyslexia and Dyspraxia

 

14.10.20

ACEs – Adverse Childhood Experiences

13.11.20

 

Emotional Resilience & Emotional Intelligence

11.12.20
Cost of Training is £60.00 per person
 All training days run from 9.30 – 4.00
 Please email

 

jo@justsaytraining.co.uk

 

to book a place.
Perdiswell Young People's Leisure Club
Perdiswell Park
Worcester
WR3 7SN
If allowing all staff to be away from their positions for whole day stops your from accessing training, why not consider one of our online training courses. All of these courses can be accessed from any PC, anywhere. You can log on and complete it part at a time or all in one go, with a secure log in. All courses are accredited and will be provided with a certificate upon completion.
Courses currently available:
* Modern Slavery
*Handling Violence and Aggression at work
*Lone Working – Hazards and Risks
* Personal Safety in other peoples homes and premises
* Diversity, Equality & Discrimination
* Harassment & Victimisation
* Avoiding and dealing with Sex discrimination
* Avoiding and Dealing with Disability discrimination
* Avoiding and dealing with Age discrimination
* Avoiding and dealing with Sexual Orientation discrimination
* Avoiding and dealing with Religious or Belief discrimination
* An introduction to time management
* The Importance of setting goals in time management
* Time Management – deciding your priorities
* Time Management – Planning and Scheduling
* Time Management – Managing disruption & Keeping focused
* A background to body language
* Silent Speech
*Using body language in the workplace
* Listening Skills – An Introduction
* Removing the barriers to Listening
* Using open and closed questions
* Using probing questions
* Safeguarding Adults
* Meeting the needs of the Carers
* Community Safety and Section 17 of Crime Disorder Act
* An Awareness of Dementia
* Epilepsy Awareness
* Private Fostering
* Safeguarding Children
* Protecting Children (Scotland)
* Confidentiality in Social Care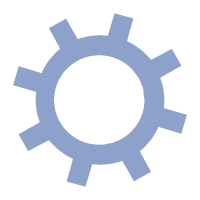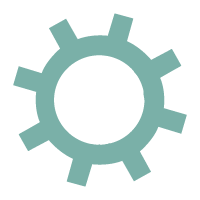 Get in touch and Check out our social Media!
Phone: 07855 605896
Email: jo@justsaytraining.co.uk