Want to train staff but unable to have them away from the office for a full day?
Why not try one of our online training courses?

All of these courses can be accessed from any PC, anywhere.
E-LEARNING COURSES CURRENTLY AVAILABLE
All of our e-Learning courses are accredited and will be provided with a certificate upon completion. You can log on and complete it part at a time or all in one go, with a secure log in.
Compliance
Bullying and Harassment
Cyber/ Information Security
Discipline and Grievance
Equality and Diversity
Freedom of Information Act
General Data Protection Regulation
Modern Slavery
Safeguarding Adults
Safeguarding Children
Unconscious Bias
Unconscious Bias for Managers
Whistleblowing
Health & Safety
Lone Working
Managing Risk
Positive Mental Health at Work
Stress at Work*
Supporting Postgraduate Mental Health
Leadership & Management
Leadership Styles and Qualities
Developing Team Trust
Setting Goals and Guidelines for High Performance
Improving Group Dynamics
Growing your Team to High Performance
Why Manage Performance?
Setting Performance Expectations
Communicating Performance Expectations
Performance Outcomes that Motivate
Monitoring Performance
Giving and Receiving Feedback
Solving Performance Problems
Performance Improvement Strategies
Preparing For a Formal Review
Evaluating Performance
Conducting a Performance Review
Preparing to Lead a Meeting
Leading a Meeting
Resolving Meeting Challenges
Managing Conflict
Managing Challenging Behaviour
Effectively
Bullying and Harassment
Discipline and Grievance
Business Skills
Customer Service Essentials
Customer Service Knowledge and
Attitude
First Contact
Exploring Needs
Matching Needs
Handling Complaints
Angry Customers
Satisfying Challenging Customers
Making Presentations Powerful
Planning a Powerful Presentation
Powerful Message and Structure
Bringing Presentations Alive
Creating Powerful Presentation
Support Material
Using Words and Voice Effectively
Stage Presence
Handling Questions
Rehearsing for your Presentations
 If you would like to see an example of the courses and content please get in touch using the button below.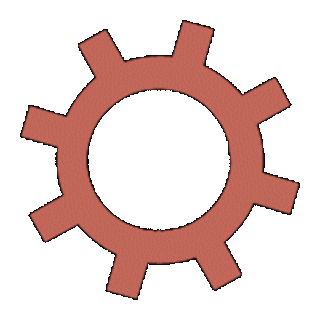 Brilliant staff training session this morning, Bill totally 'got' his audience , he was humorous, engaging and incredibly knowledgeable. it is safe to say that each and every one of us took something away from the session which we will use to support the young people we work with on a daily basis. The staff team were totally focussed throughout the session and the buzz around the room was a testimony to the impact Bill had on us all. Thank you for a totally inspiring session Bill, and we look forward to seeing you again soon.
Bill was a fantastic trainer, speaker and inspired our whole TIC+ counselling team yesterday
at Hartpury College Gloucestershire. Thanks so much 
Bill Say has provided me with top high quality development, a cheerful bloke but his training is excellent. He works with passion but also the persona he gives I go away wanting to come back to his sessions very quickly